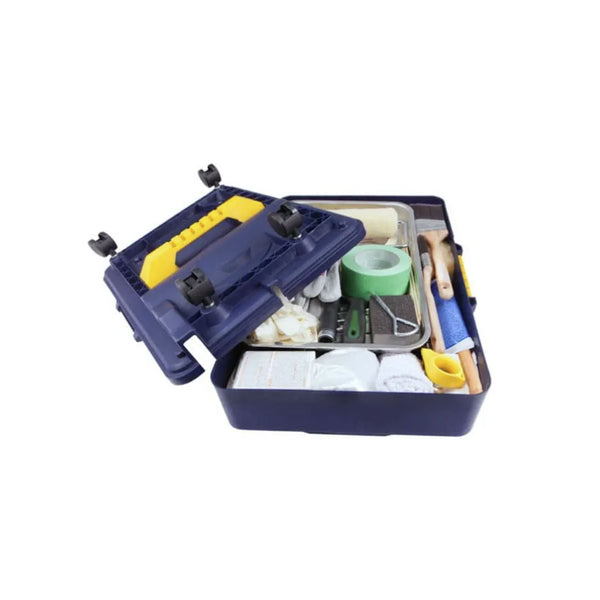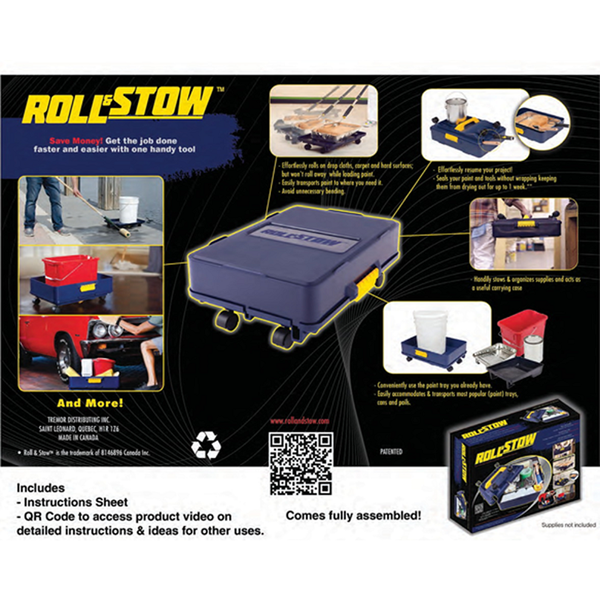 ALL-IN-ONE UNIQUE PAINTING ACCESSORY
🗸 TRANSPORT FOR YOUR PAINT TRAYS AND PAILS 
🗸 ANTI-DRYING UNIT
🗸  STORAGE CARRYING CASE
SAVE TIME & MONEY!
Item # 10000-TM
Accommodates most paint trays, cans & pails. Won't roll away while loading paint
Keeps paint, brushes and rollers from drying for up to 7 days
Easily rolls on drop cloths
Stows, Organizes and Carries Supplies up to 40 lbs
Excellent for tiling projects; rolling base supports up to 150lbs of weight.
Roll & Stow™ (893,568 & 4,471,568) Patent Design is Licensed by EJA&A Holdings Inc.
www.ejapatents.com
 Design Patents:
CANADA 2,810,454; 149317; 154574; 154573
UNITED STATES 9,403,637;  D728,237; D742,645; D742,642